September 2022
Dr. Giancarlo Vanini and Dr. George Mashour are awarded an NIH R01 grant to study the role of preoptic sleep-wake mechanisms underlying sleep-dependent cognitive dysfunction after surgery.
August 2022
Sylver Riddell presented her work at a poster session for UM Magnificent Michigan Summer Fellowship Awardees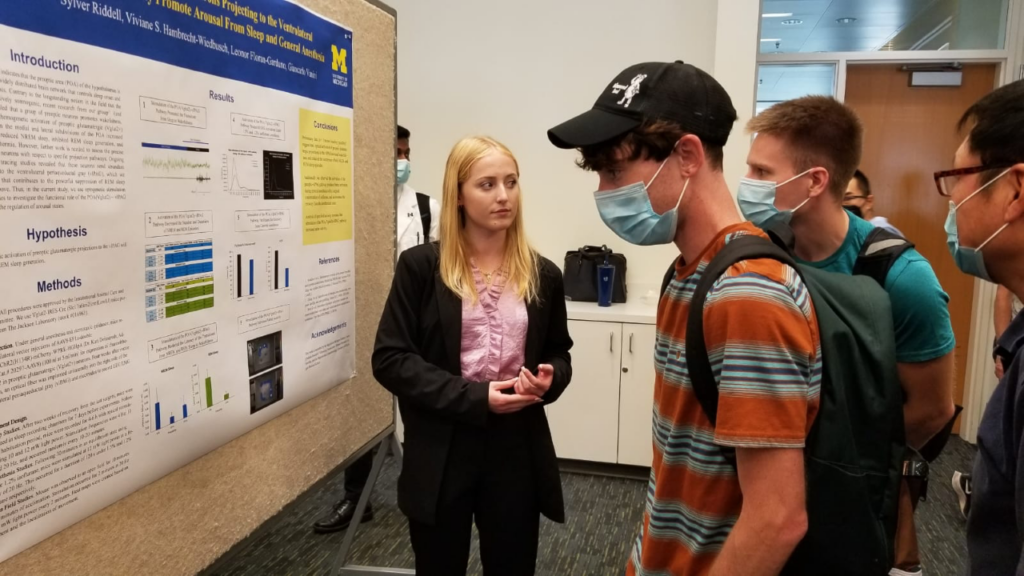 April 2022
Sylver Riddell received the Magnificent Michigan Summer Undergraduate Research Fellowship from the UM Neuroscience Innovators AND the Undergraduate Program in Neuroscience Award. Congrats Sylver!
July 2021
Dr. Giancarlo Vanini and Dr. Dinesh Pal received industry funds to investigate the effects of psilocybin in a rodent model of chronic pain.